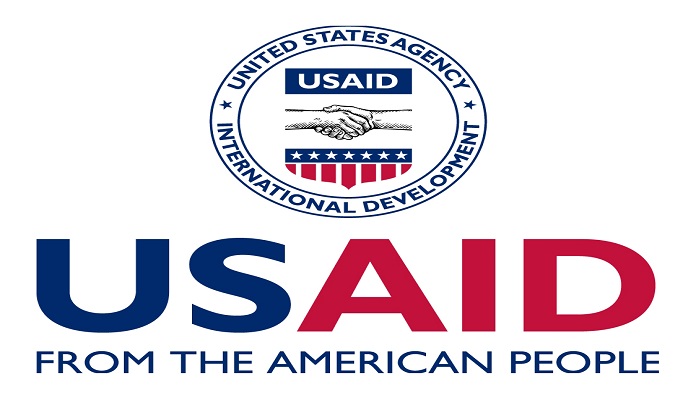 USAID/GUINEA IS ACCEPTING APPLICATIONS FOR THE FOLLOWING POSITION:      
PROJECT MANAGEMENT SPECIALIST (ENERGY)
Position is open to all Guinean nationals and those eligible for permanent residence and authorization to work in Guinea
JOB ANNOUNCEMENT NUMBER
: SOL-72067520R10005BASIC FUNCTIONS OF THE POSITION:
The USAID Project Management Specialist (Energy) will be a member of the Energy Team, in the Economic Growth Office and will work under the supervision of the Off-shore Hire TCN Energy Transaction Specialist, until later otherwise determined by the Economic Growth Office Director. The Specialist will support the primary day-to-day responsibility for the implementation of the Guinea Energy Program (GEP) activities – new program roadmap designed to guide the mission in directing Power Africa funds and resources while leveraging additional support for improved energy development in Guinea. The Specialist will support Power Africa coordination and implementation within USAID/Guinea, working closely with stakeholders including the Power Africa Coordinator's Office; USG agencies such as the Export Import Bank (Ex-Im), DFC, and the State Department; development partners such as the African Development Bank (AfDB) and the World Bank; and other Power Africa implementers including the West Africa Energy Program (WEAP) based in Accra, Ghana. As required, the Specialist will serve as Activity Manager and Contracting Officer's Representative/Agreement Officer's Representative (COR/AOR) for specific activities of the Power Africa program.
The Specialist will also play a key role in working with the Government of Guinea (GoG) to identify barriers to power sector investment, and then coordinate and support implementation of Power Africa activities that responds effectively to those barriers. This will include working closely with relevant GoG officials to familiarize them with Power Africa's development model and available tools, and to strengthen partnership between Power Africa, the GoG, and relevant private sector entities.
Finally, the Specialist will ensure continued Guinea Energy Program (GEP) management and implementation in the Economic Growth office across the full range of activities, as needed, bringing in-depth knowledge of Guinea's private sector, energy sector, mining sector and economic growth issues to help USAID achieve high-impact programs.
Education:   A bachelor's degree in energy systems, renewable energy, engineering, economics, public policy, business, finance or another closely related field is required.
Work experience:   A minimum of five years of progressively responsible, professional-level experience in energy development, investment, finance, and/or energy related policy development is required. At least two years of this experience should include work related to issues such as electricity policy and regulation, utility reform, or power sector investment.
Language Proficiency:    Level IV (fluent) oral and written English and French language is required.
DEADLINE TO RECEIVE APPLICATIONS:  January 15, 2021, Midnight Local Time
HOW TO APPLY:  Interested applicants MUST submit a complete application package which includes:
*             A cover letter
*             An AID 309-2 form
*             Responses to the Evaluation Factors
*             A detailed resume and
*            3 to 5 References.
To ensure consideration of applicants for the intended position, please reference the solicitation number on your application, and as the subject line in any cover letter, as well as using the address/delivery point specified in this solicitation
All the above-mentioned documents are REQUIRED, must be SIGNED, prepared in ENGLISH and should be addressed as to the attention of the Human Resources Office, USAID Guinea via this email address – Conakrypscjobs@usaid.gov
§  A copy of the Solicitation listing all duties and responsibilities can be found at USAID https://www.usaid.gov/guinea/work-with-us/careers  or on the US Embassy website https://gn.usembassy.gov/embassy/jobs-at-the-embassy/
§  Form AID 309-2 can be found at:  https://www.usaid.gov/forms/aid-309-2
Due to the number of applications we receive, only applicants who have been short-listed will be contacted by USAID/Guinea